First, let's shed some light on the language used when we refer to a speakeasy bar in your home. Originally, a speakeasy is a secret bar hidden from the world during the Prohibition Era which you had to "speak easy" (softly) about since it's an illegal, private operation. You might even need to "speak easy" a secret phrase to enter. That era continues to intrigue new generations of drinkers and for a brief period, during the COVID lockdown, some people got a taste of the 1920s when they challenged the law and occasionally gathered to drink with friends and family.
Modern usage of "speakeasy bar" could be a reference to one to three things:

1. A speakeasy designed as an "exclusive" basement bar in a traditional style
This is a trend that indeed started with speakeasies in the 1920s. As opposed to a bar in a living room, having one that is hidden from the world is appealing for its "exclusive feel." Here are some tips:
Normally, there should no natural light in your bar area.
The colors are often darker, usually black or brown, creating an atmosphere of exclusivity.
The bar would be traditional in style
It might feature mirrors, cabinets, carvings, panels and moldings
View here a guide to the 10 styles of traditional bars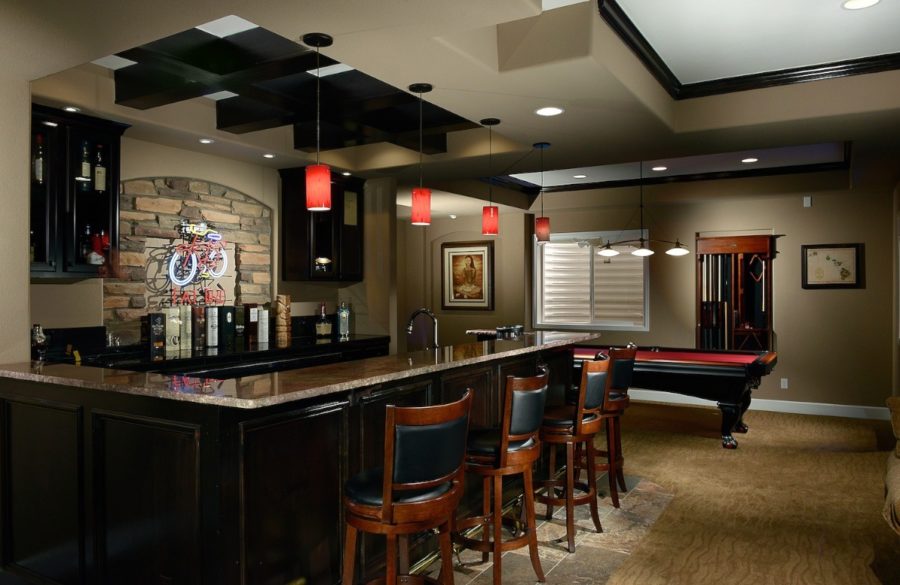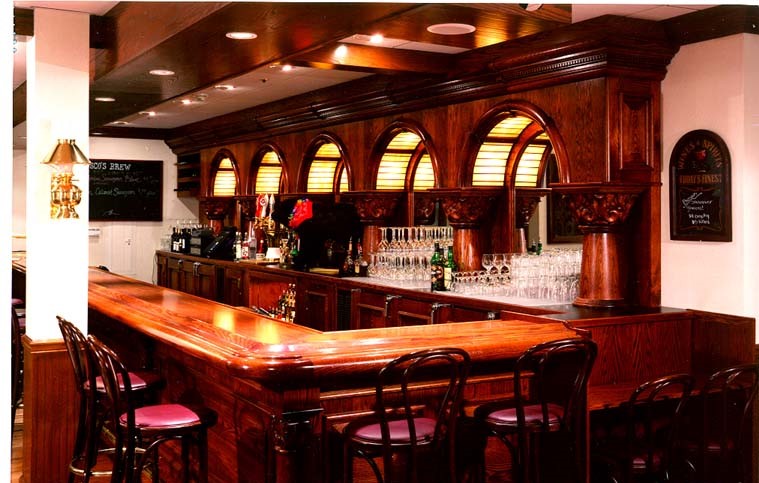 2. A speakeasy designed as a basement bar in specifically 1920s/1930s Art Deco style
Some home owners like to get everything mentioned above but go further to the specific style and décor of the Roaring Twenties in their basements. The Art Deco style had the following characteristics:
Fluted front and rounded corners
Glossy woods and chrome embellishments
Glamorous mirrors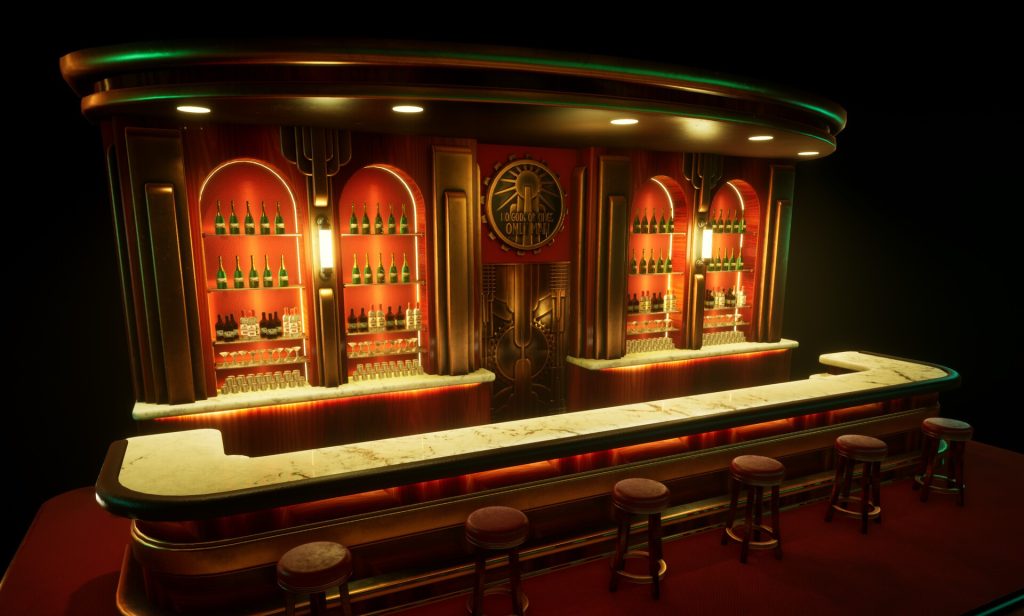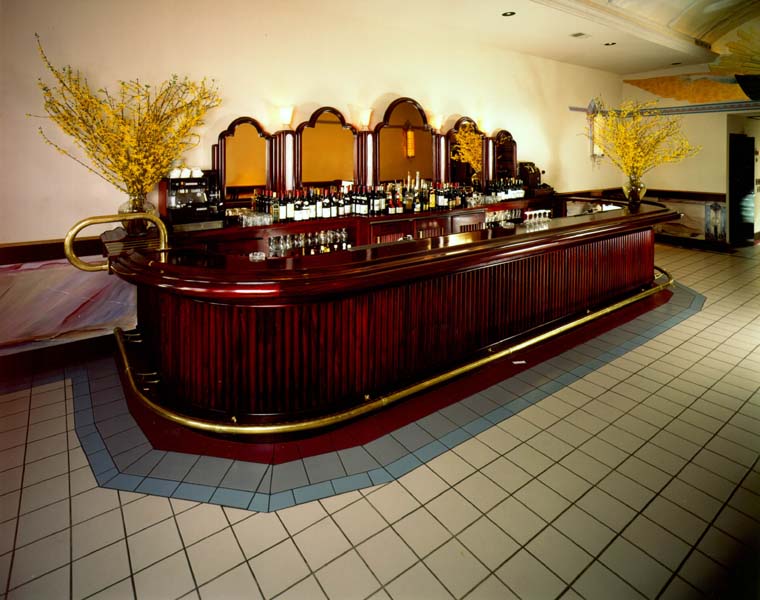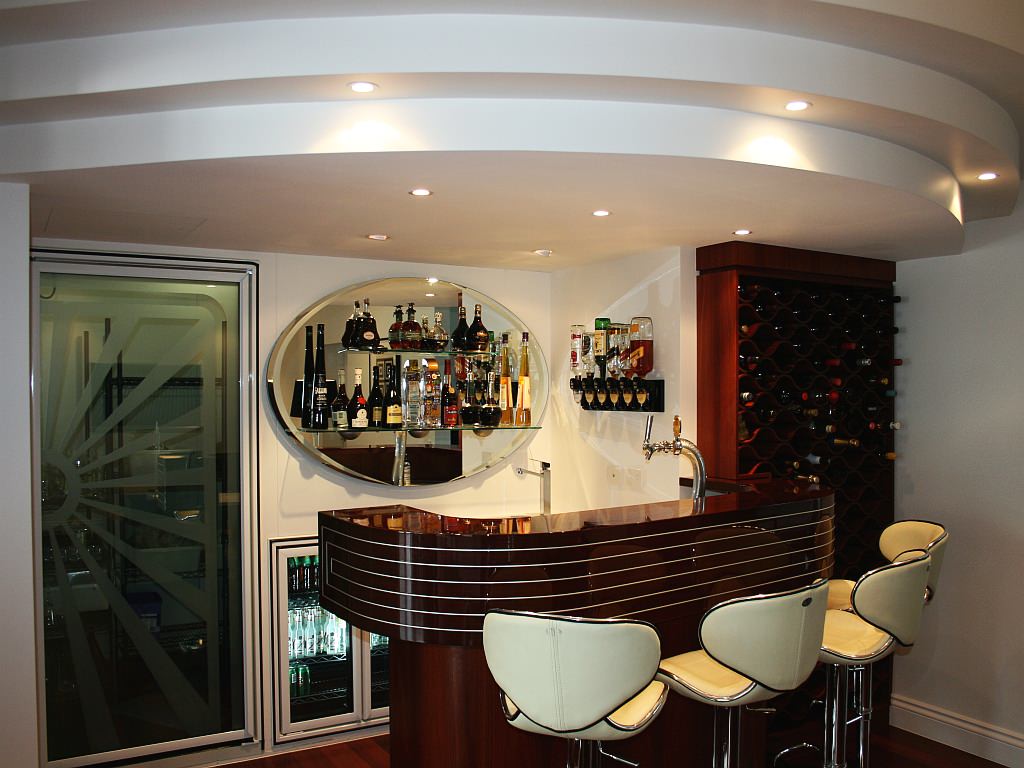 3. A speakeasy designed as a reproduction of a 1920s illegal home bar
Between 1920 to 1933, in the US, during which there was a prohibition on the production and sales of alcoholic drinks, saloons had to close. But people did not stop drinking. The vacuum that appeared following such restrictions promoted home owners to set up illicit bars as their own refuge from the strict laws. Here are some ideas if you would to recreate one in your home:
Create the atmosphere of a hidden location (often in a basement). Make it difficult to spot, think of a hidden entrance or a secret door (perhaps behind bookshelves). You could use curtains or screens for further exclusivity.
Dim lighting adds to the VIP vibes of a private and intimate atmosphere. Consider getting candles or antique lamps. Conceal the windows.
Your reproduction of a 1920s illegal home bar should not be glamorous. Such bars were temporary, makeshift affairs. You would not splurge too much on a bar that law enforcement agents might show up to destroy in a raid. Instead of a bar, many used tea chests, packing cases and trunks. So for the authentic look, get a simple bar.
Add leather chairs and couches, and rudimentary industrial shelving
Use sound-proof materials so outsiders could not hear the music and conversations
Use vintage decorations, feathers, beads, 1920s movie posters and other items that harken back to the Roaring Twenties
Play Jazz music (Louis Armstrong, Cab Calloway and Billie Holliday)
The color palette is usually dark: black, gray and navy
Offer your guests popular cocktails from the 1920s like Manhattan, Old Fashioned and Bee's Knees.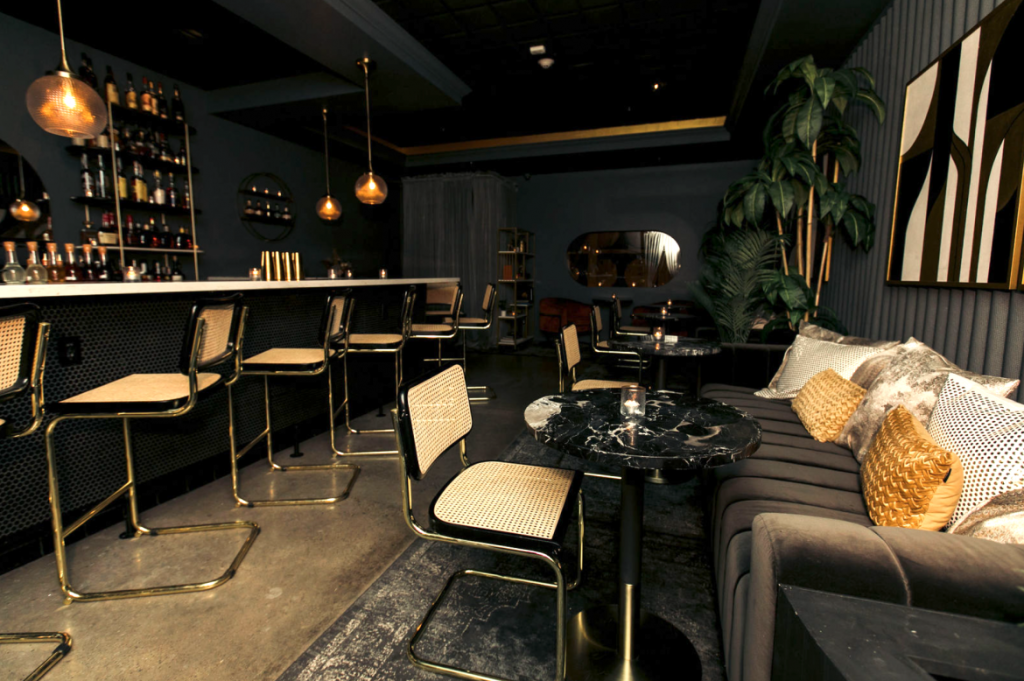 WoodnLuxury could help you achieve the dream bar you want. Check out our catalog.