Before you start shopping for a home bar, you have to consider the following six factors: bar's location, material, price range, size, portability and style.
1. Location: Outdoor or indoor home bar?
Where your home bar will end up determines its material, look and functionality.
­­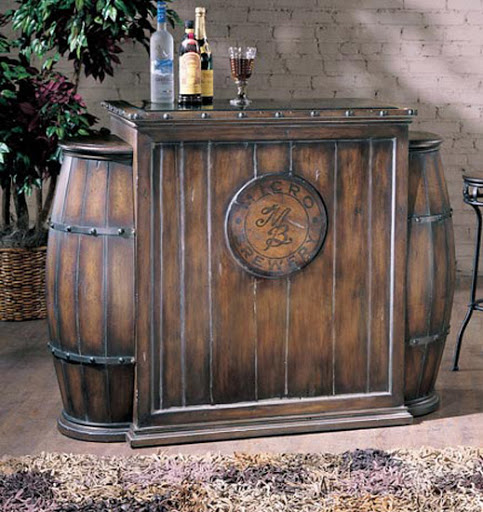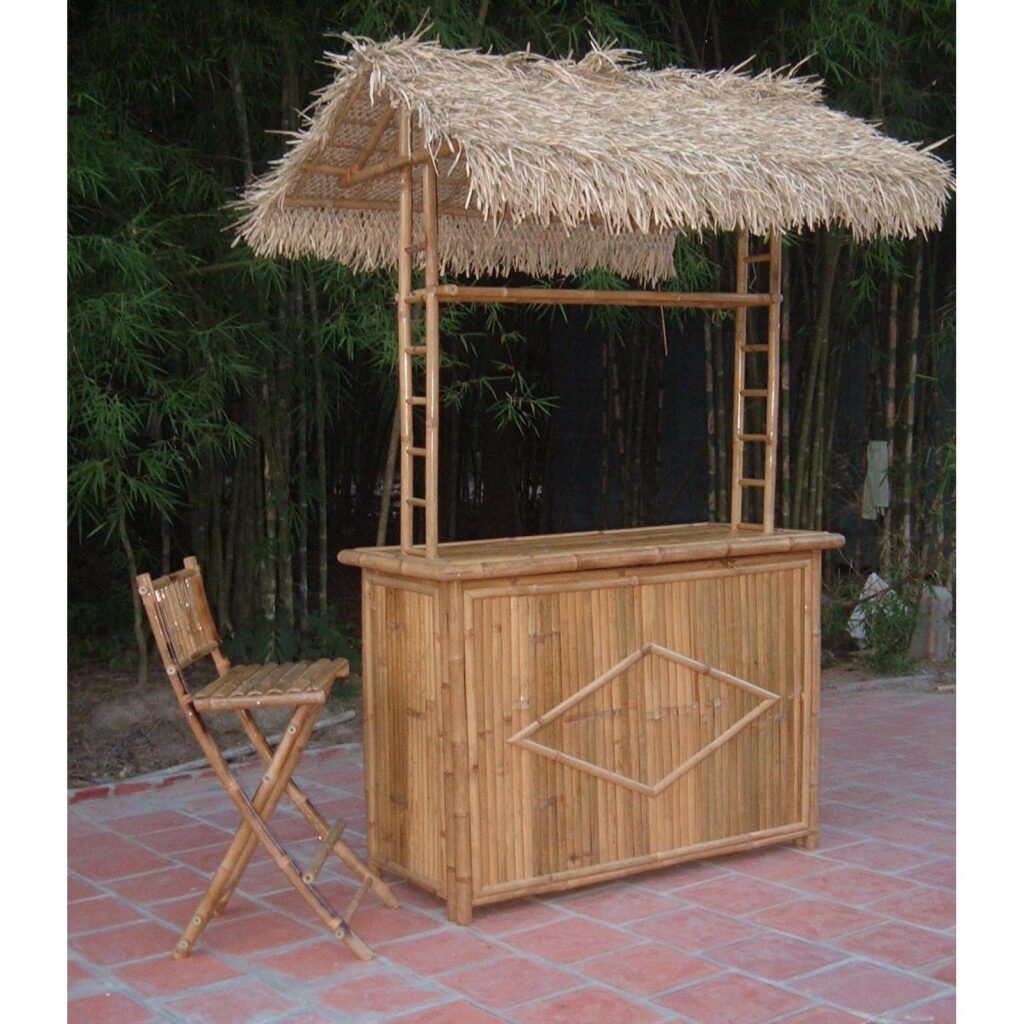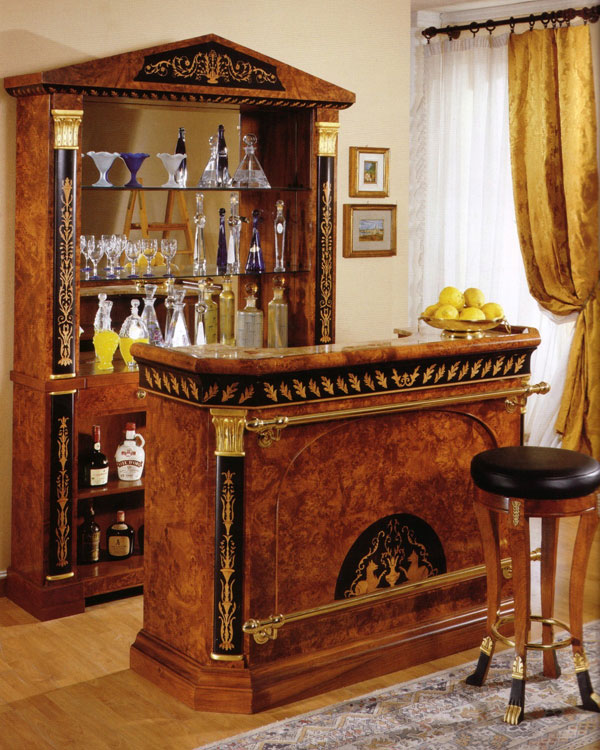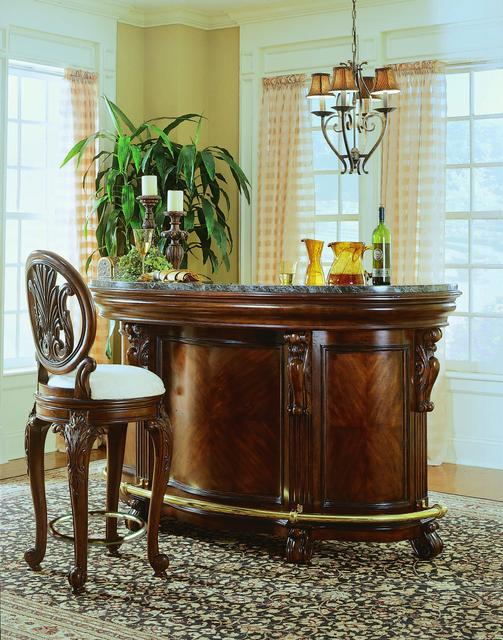 ­­
­­
2. Material: Solid wood or wood veneer? Or perhaps steel and glass?
Are you looking for a solid wood home bar, a cheaper MDF-type, a metal one, or a more creative kind made of glass or even bricks!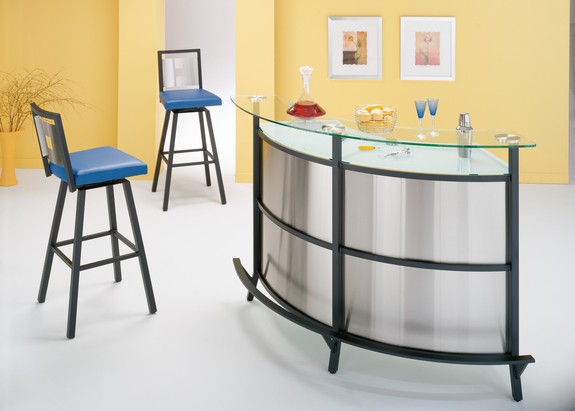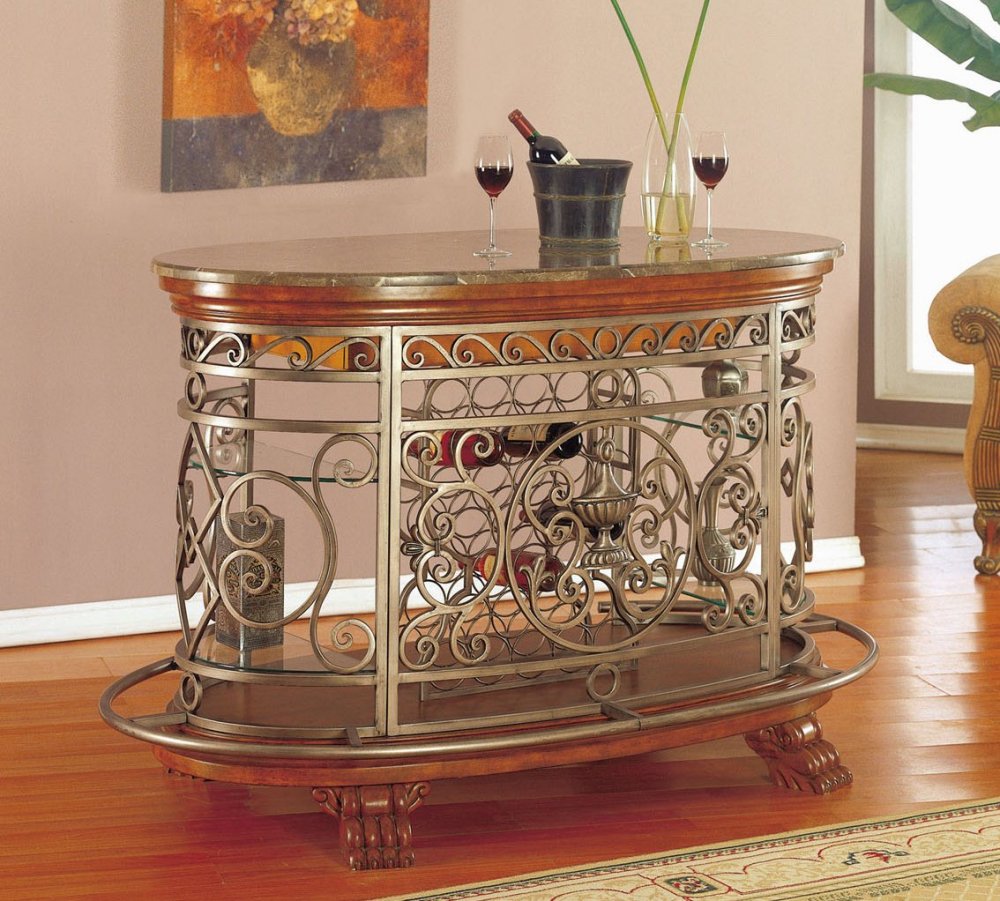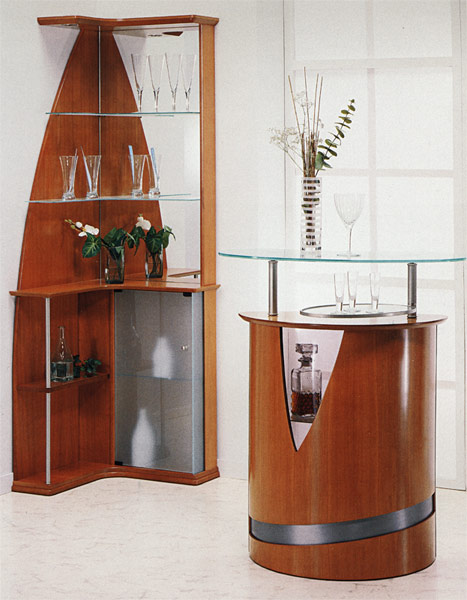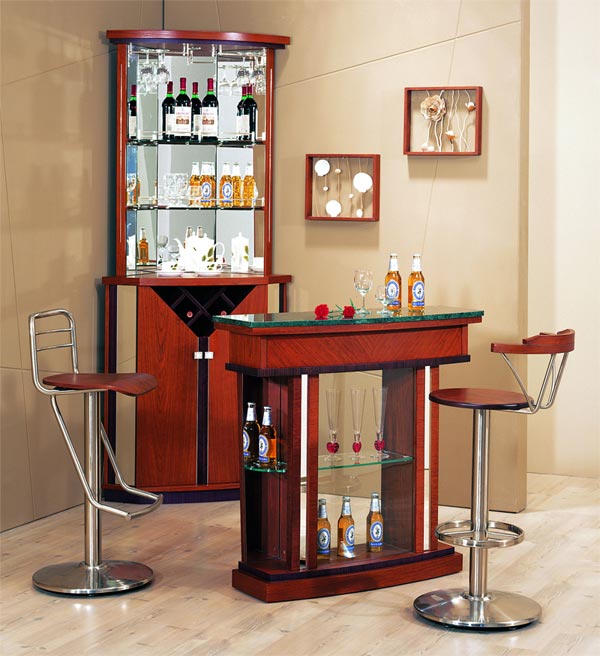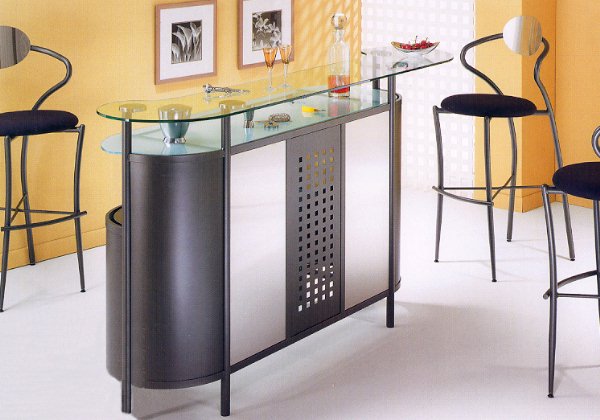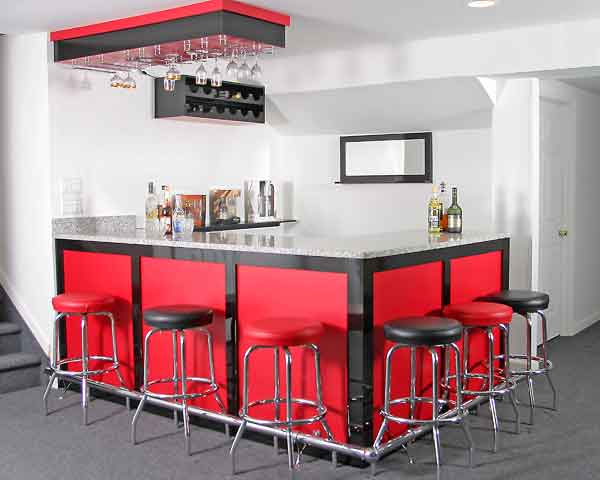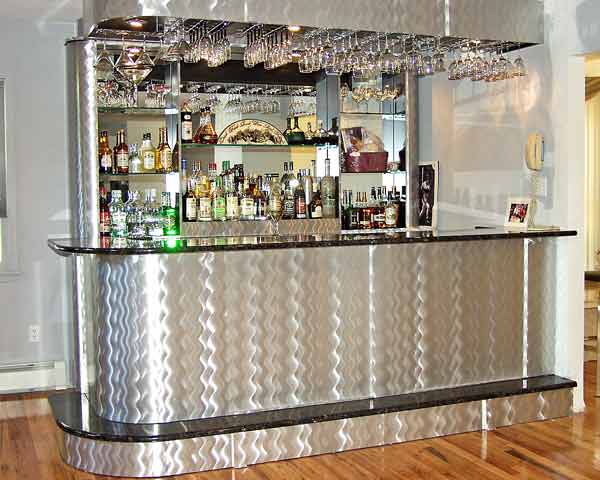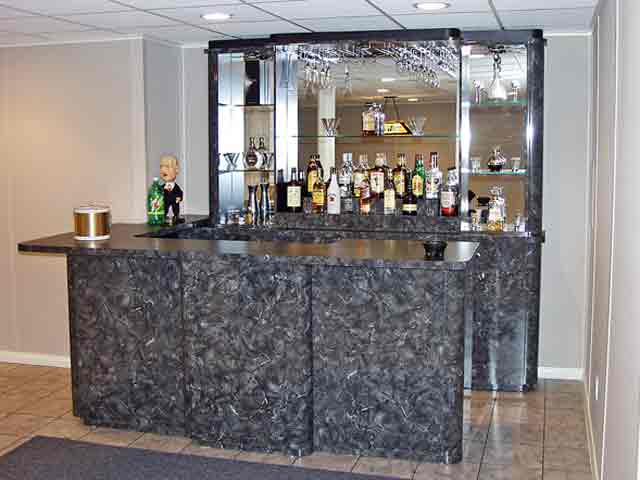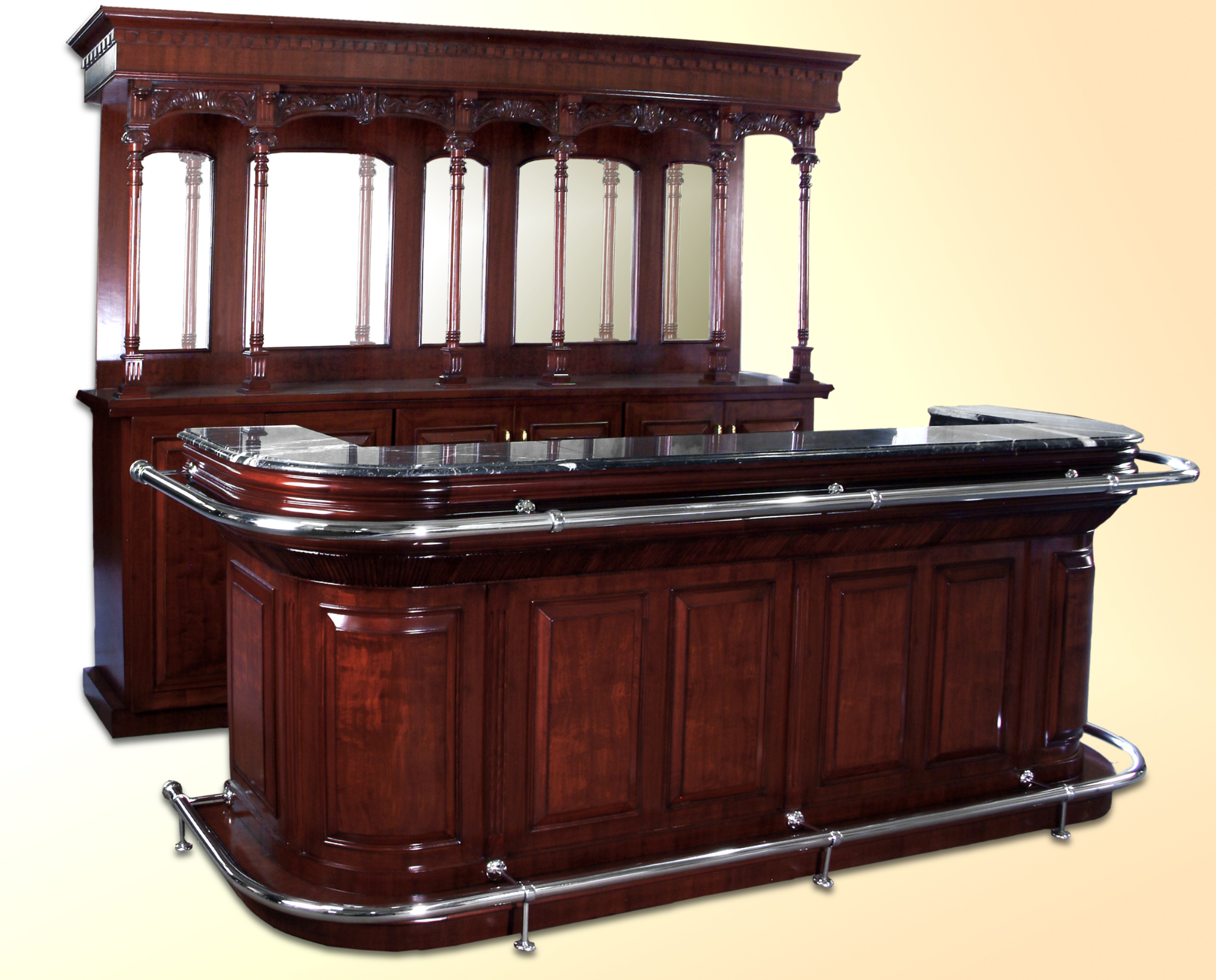 ­­
3. Price: How much are you willing to pay?
Price is directly associated with the material of the bar, but there is also other factors. Is it a a designer brand? Does it come with special high-tech functionalities? What about its accessories like a sink or a marble top? The range could go from $300 to $30,000.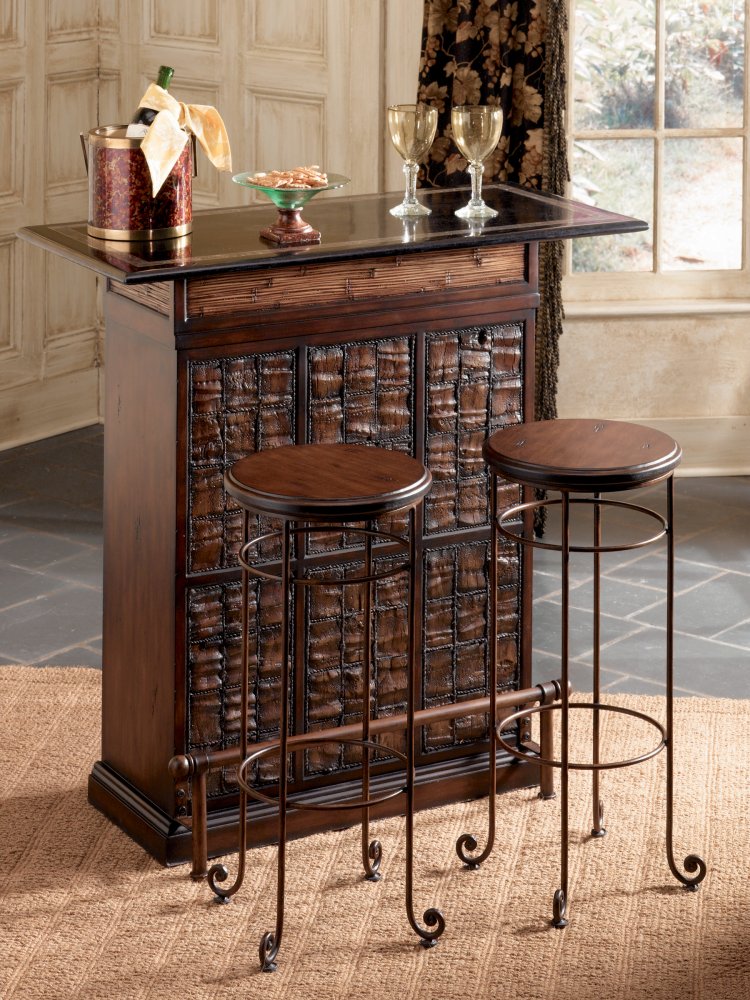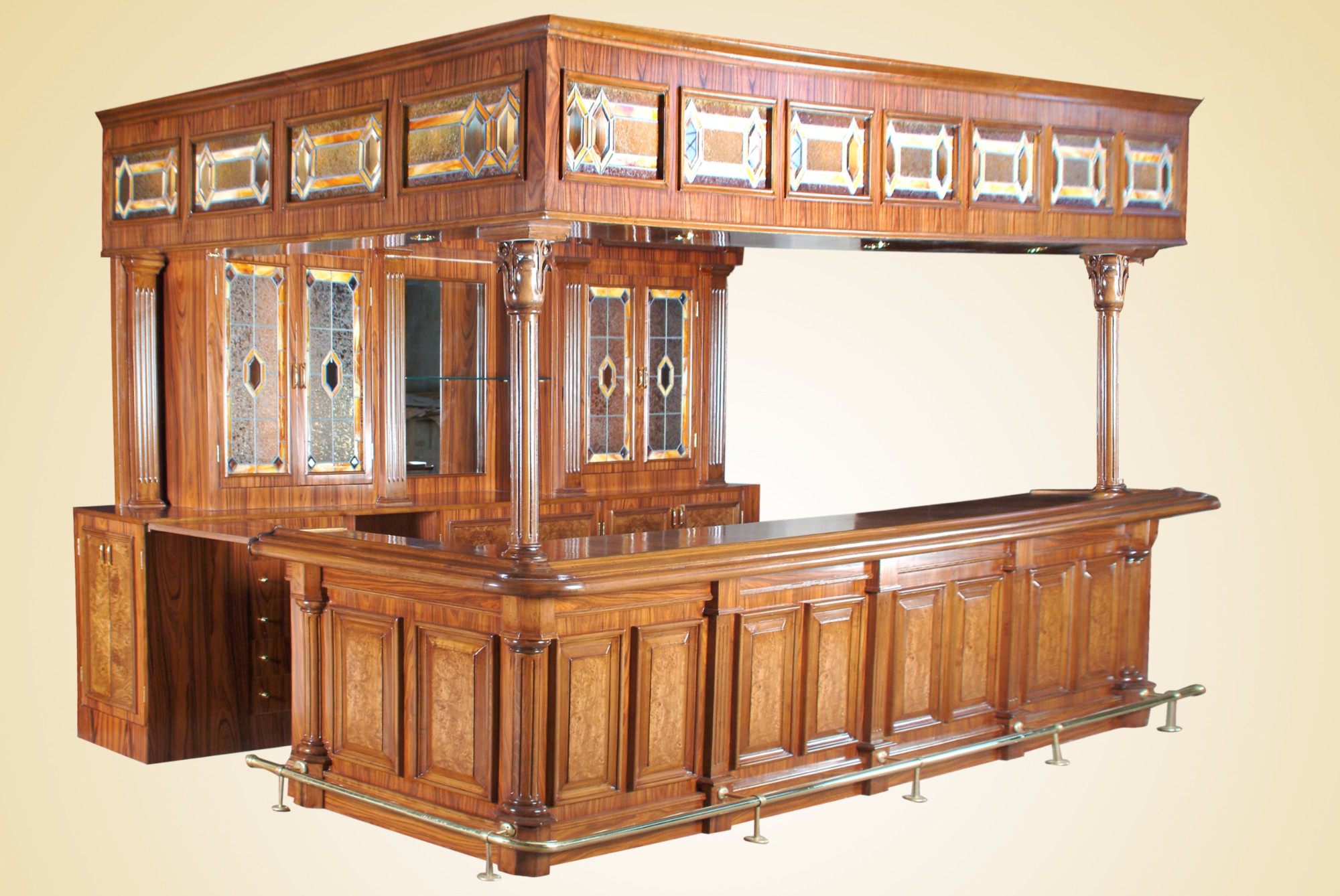 ­­
4. Size: Large or small bar, or a minibar
That decision is influenced by your answer to the following question: What is the right location for a home bar? Many people prefer to have their home bar in the basement where they can enjoy time with friends without disturbing other family members. However, you might find your living room or study to be the ideal location for your home bar as well. Placing the bar in a corner usually saves floor space, however make sure the spot you choose is convenient for you, your guests and your family members.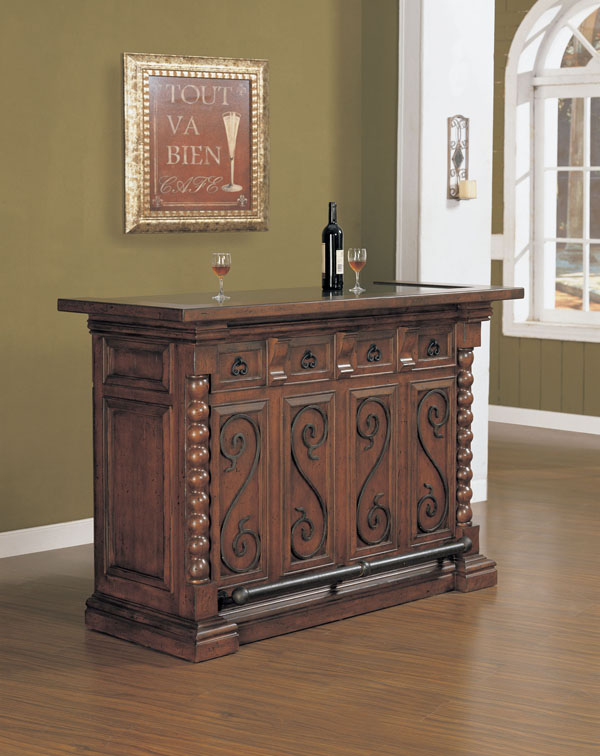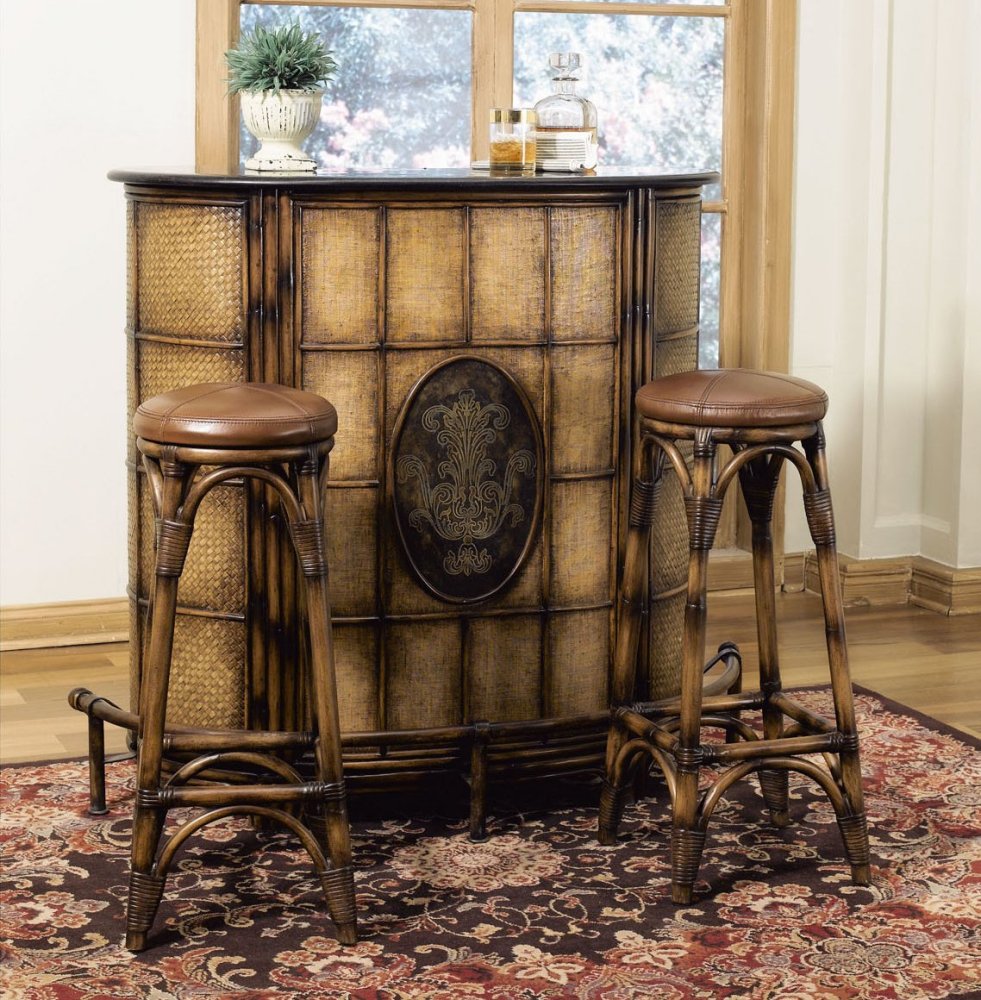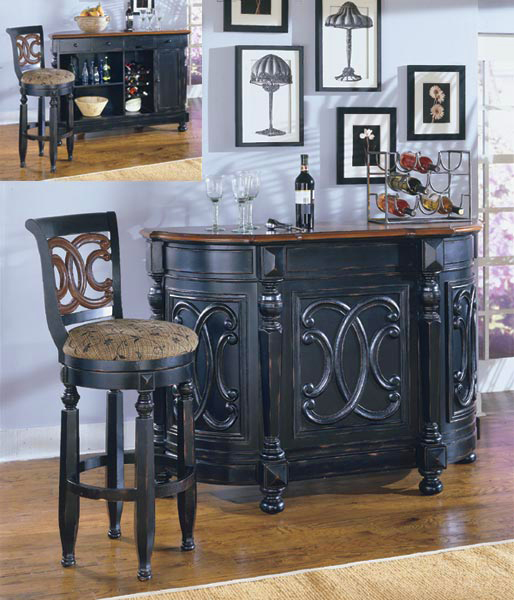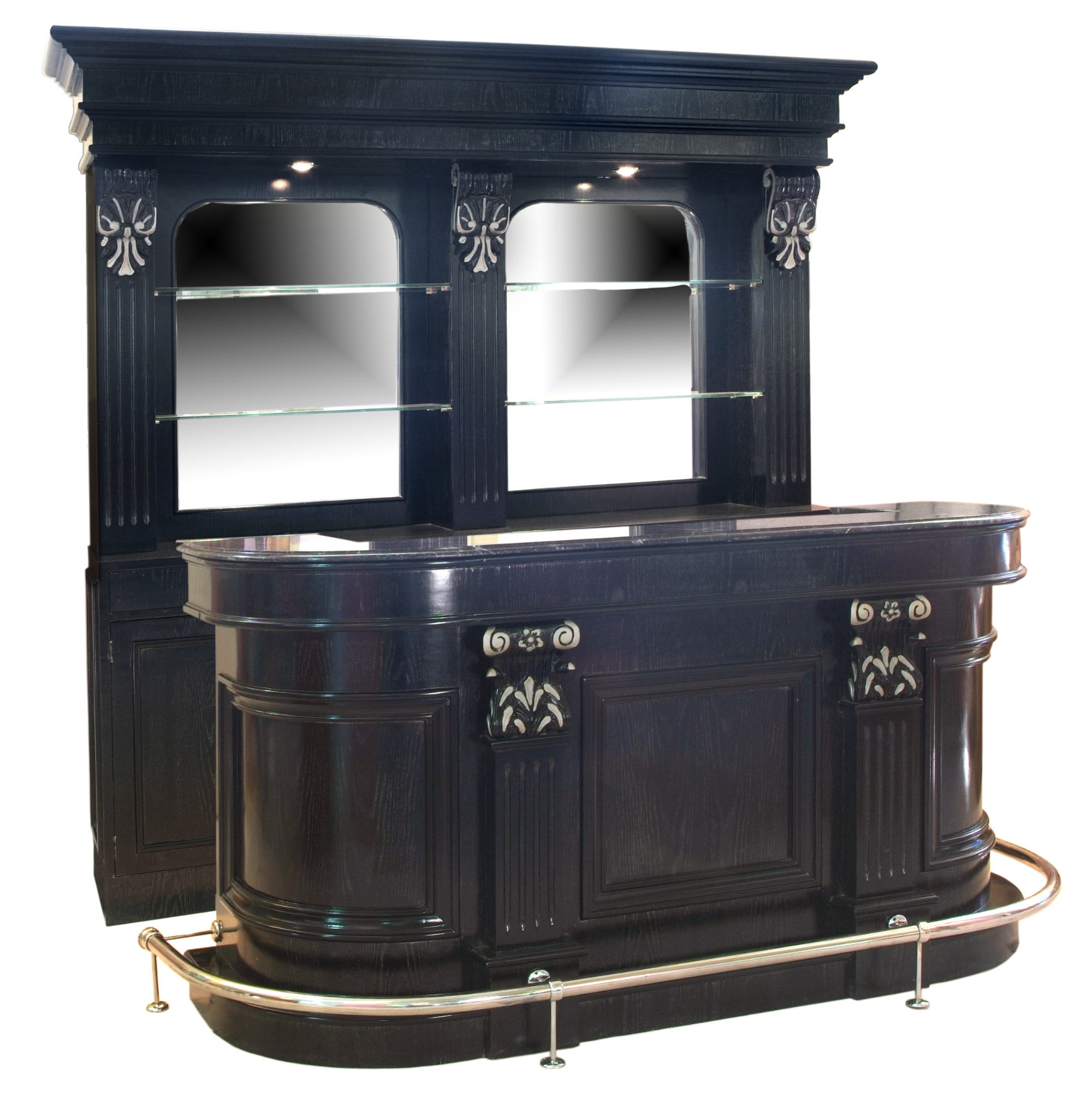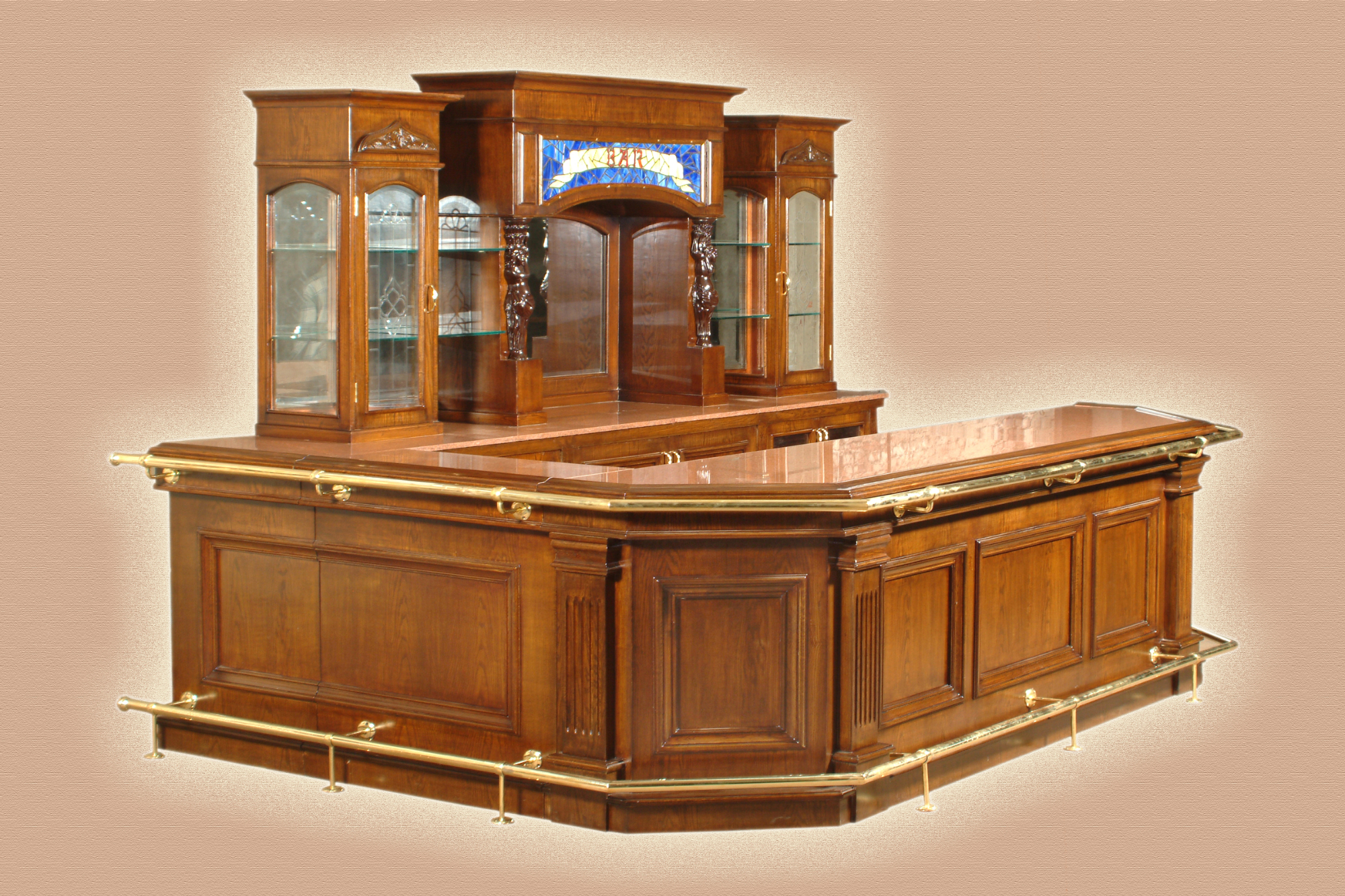 5. Portability: Permanent, semi-permanent or a mobile home bar?
Permanent home bars: If you have a large recreation room, you might opt for a permanent bar which usually includes a separate serving counter, a storage space for bottles, glassware and bar accessories, along with a couple of bar stools. Generally made of high quality wood, a permanent bar might seem a little expensive at first, but it makes a tasteful and convenient addition to your home that you can enjoy for years to come.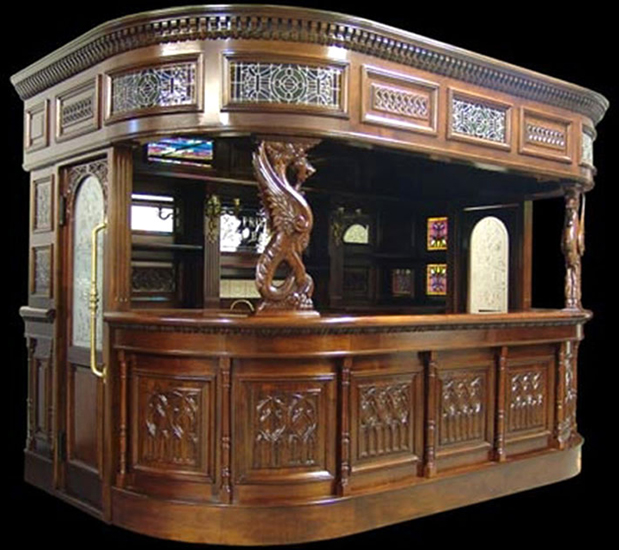 ­­
Semi-permanent home bars: If you have a medium-sized recreation room or den, a semi-permanent home bar might be your best option. A semi-permanent bar usually resembles an elaborate cocktail cabinet and displays bar equipment, glassware and bottles. Besides multiple cabinets, these home bars usually have a pullout shelf or a spacious space to mix and serve drinks.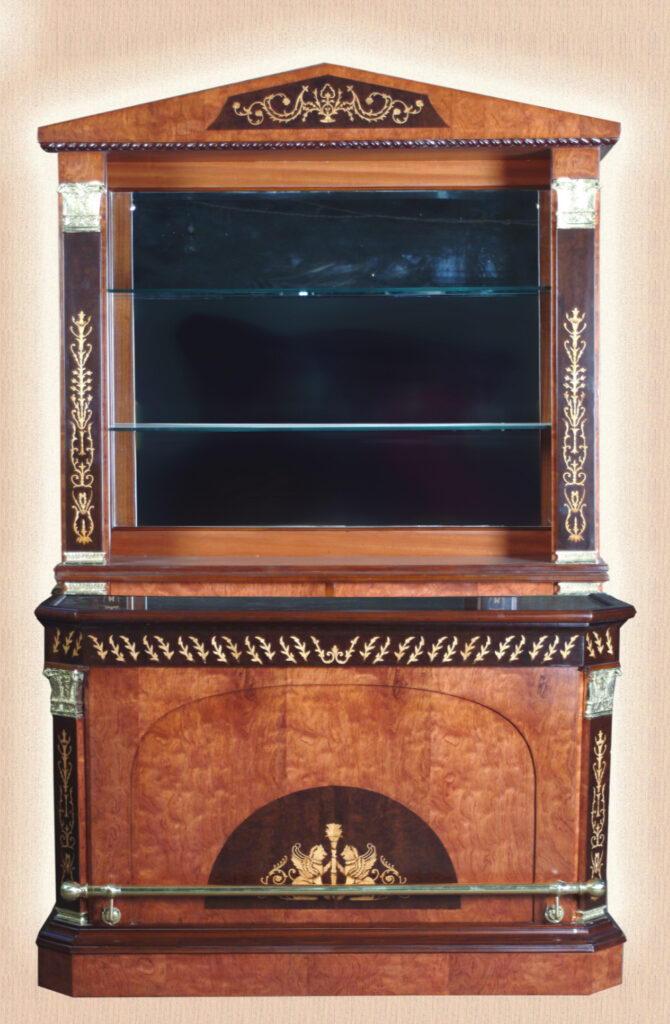 ­­
Mobile home bars: When you have a smaller space, a portable home bar offers a convenient way to entertain your guests. Mobile home bars let you entertain in any part of your house. If you decide on a portable home bar, make sure it has enough space on top or a pull-out counter to lay out glassware and prepare drinks.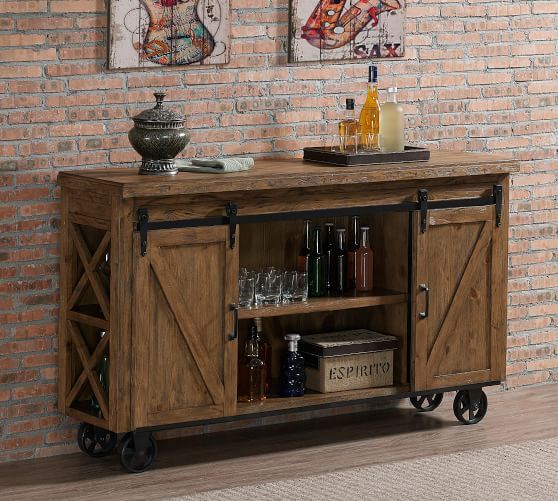 ­­
6. Style: What kind of ambiance are trying to create?
Home bars comes in five major styles:
1. Classical bars/ traditional bars
2. Mid-century modern bars
3. Contemporary bars
4. Rustic and Arts & Crafts bars
5. Tiki (Island-themed) Bars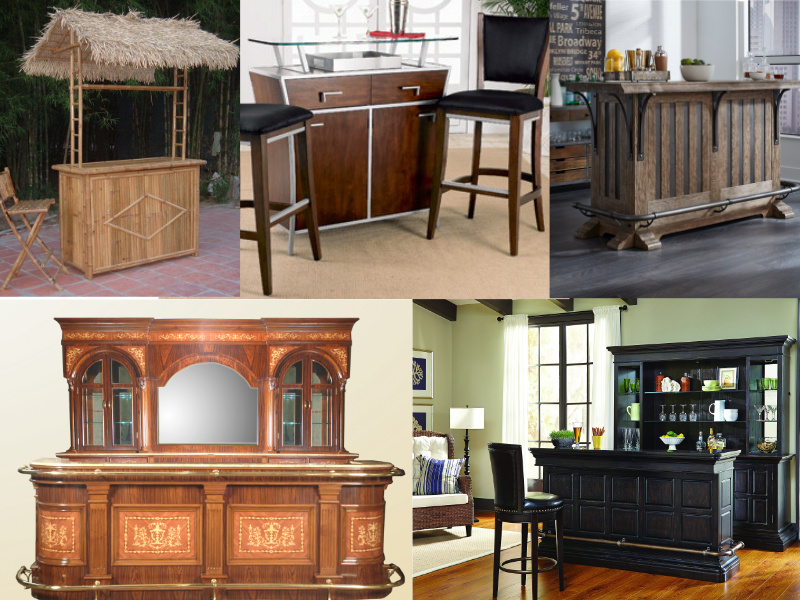 The size, material and design of your home bar should depend on your available space, budget and lifestyle requirements.