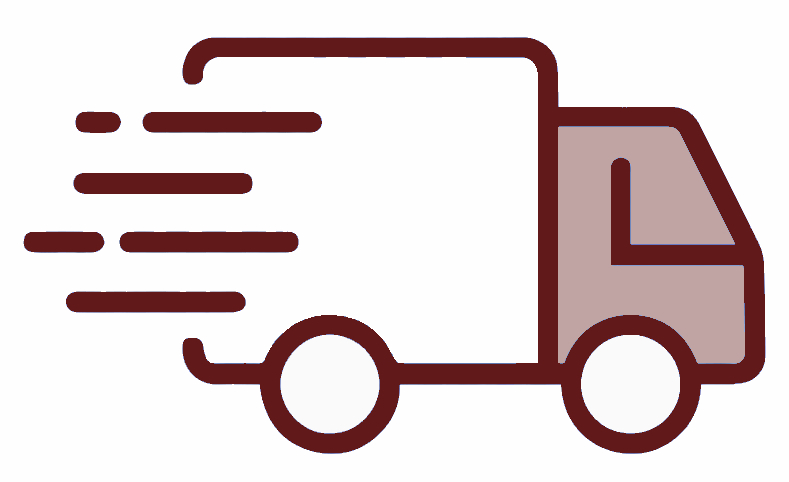 FAST SHIPPING
DELIVERING EVERYWHERE IN USA


CAREFULLY PACKAGED
FURNITURE

HIGH SPEED
CUSTOMER SERVICE
Your shipping costs would depend on your location, as we ship our furniture to your door from our warehouse facility.
We have deals with shipping companies for nationwide delivery, that will provide all your items with the needed protection, as we assure you that your furniture will be delivered to you in a perfect condition.
If your order is in stock in our warehouse, delivery will be between 7-10 days. If your order is not in stock, delivery will be within 8 weeks.
If your order will be customized, please allow 10 weeks for delivery. To inquire about delivery for a specific item, please contact us.
SHIPPING RATES
At WoodnLuxury, our goal is to deliver your product in the quickest and most economical way possible. We utilize certified and insured carriers to deliver our products in all 48 Continental United States. Our shipping rates do not include Hawaii, Alaska, or US Territories.
ADDITIONAL SHIPPING CHARGES
Additional shipping charges will apply to the following locations for shipments by a Common Carrier Truck Line. Please let us know in advance if you live in the locations below so we can get a shipping quote with a suitable carrier. If your order does incur additional shipping fees, any returns will also incur additional fees. Additional charges will not apply to smaller items that ship USPS or TNT.
Apartments/Condominiums/Townhouses/Gated Communities
Islands and locations which require a ferry toll
Remote areas and heavily congested cities not readily accessible by delivery vehicle
Locations which require freight to be flown or barged in
PICK UP
Customers are welcome to pick up their purchases at our location in Charlotte, North Carolina. Sales tax of 4.75% will be added to pick-up items. Please contact us at least 2 days in advance to set up a pick up time, our hours are Monday – Friday 9am-5pm

SHIPPING TIMES
Estimated shipping times from receipt of payment to delivery to Continental USA. Shipping time is subject to change depending on stock availability. Items ordered together may be shipped separately on rare occasions. Upon shipment of your order, you will be notified via email of the carrier bringing your item, as well as package tracking information.
OUR PACKING METHODS

We have implemented strict quality control measures and have utilized only the best methods in packing and crating to ensure safe arrival of your order. Every item is carefully inspected before leaving our warehouse. Merchandise requiring extra care, especially antiques, bars and handcrafted furniture, are shipped in cartons that have been specially packed in case of rough handling or impact.

STANDARD CURBSIDE DELIVERY
One delivery person. They may require your assistance for large/oversized items.
We advise that you enlist help to move the package inside.
Delivery of your new furniture as closest to your garage or front door as possible (given that access to those areas is not obstructed.)
Does not include moving package inside, assembly, or box removal.
Please contact us or a quote if you live in an area that incurs additional fees. All shipping quotes will be honored for 30 days.
INSIDE DELIVERY
One or two delivery people. They may require your assistance for large/oversized items.
We advise that you enlist help to move the package inside.
Package will be set inside the front entrance of your home.
No assembly or box removal.
Only available to Continental USA. Not available for Hawaii, Alaska, Puerto Rico, Canada, or other International destinations.
Please contact us for a quote. All shipping quotes will be honored for 30 days
PLATINUM WHITE GLOVE (Blanket Wrap)
At least two delivery people. They will not require your assistance for large/oversized items.
Includes moving package to desired location inside your home.
Professional service to assemble furniture.
Removal of boxes and debris.
Only available to Continental USA. Not available for Hawaii, Alaska, Puerto Rico, Canada, or other International countries.
Please contact us for a quote. All shipping quotes will be honored for 30 days.
INTERNATIONAL SHIPPING
All international customers are also responsible for clearing customs upon receipt of their order. The customs tariff depends on the country you reside in. You can contact your local customs department to inquire about customs duties (tariffs) on furniture imported from the United States. Antique pieces that are 100 years or older may be exempt from duties in certain countries. We cannot estimate customs duties, so please contact your local customs office. Import duties, taxes and charges are not included in the item price or shipping charges. These charges are the buyer's responsibility. Please check with your country's customs office to determine what these additional costs will be prior to bidding/buying. Due to US and International government regulations, we can not mark merchandise values below value or mark items as "gifts."
INSURANCE
All orders are insured by the freight company or UPS against loss/damages, at no additional charge. WoodnLuxury will file all claims with the shipping company on behalf of the customer, and keep the customer posted on any progress. You can rest assured that we will always do our best to win the claim for the customer. In order to help us do so, we will request that the customer provide photos, details, and all relevant information pertaining to the claim. In the event a damage claim is denied by the shipping company, we will cover the repair amount of the damage, OR send out a replacement if it is a new stock item. We reserve the right to decide which method to follow, replacement or repair. In the case of antiques or one-of-a-kind pieces, we will either pay for the repair OR request that the customer ship back the item for a refund. We reserve the right to deny a repair amount in the event that it is unreasonable. In the event that a resolution cannot be reached, we reserve the right to have the product returned to us and refund issued to customer.
ADDITIONAL INSURANCE PROTECTION (optional but recommended)
We offer additional insurance which will guarantee that in the case of loss or damage, your claim process will be expedited and settled quickly, at our expense (before claim is settled with the freight carrier). Once we receive supporting materials and file a claim, it will be fully resolved within 7-10 business days. This process would normally take up to 90 days. WoodnLuxury will stand by the customer and support your claims whether or not you choose to purchase the additional insurance.
Delivery & Inspection
How to accept delivery of your order
DELIVERY PROCESS
Customer must be present to accept and sign for freight shipments. In the case of very large/heavy items, Customer is responsible for getting help to move package from Lift Gate. The delivering carrier should call you at least 24 hrs in advance to coordinate a delivery day and time. If the freight lines cannot reach to schedule an appointment, they will leave the package outside of your home. Customer may be responsible for re-consignment fees and return freight charges if delivery appointment is missed. WoodnLuxury is not responsible in the event of poor coordination/timing of the delivering carrier. We will intervene at the buyer's request in case of problems with the carrier. You must keep all original packaging should the need to return occur. We cannot accept returns without the original packaging.
DELIVERY INSPECTION
It is the customer's responsibility to inspect all freight for damage and/or carton damage at the time of delivery. 10% – 15% of all large item furniture orders end up damaged due to transit accidents, while we take as much care as we can in packaging your items, furniture, no matter what it is made out of or how well it is packaged, gets damaged. In order for a loss or damage claim to be honored by the delivering carrier, you must follow the following guidelines. If the below guidelines are not strictly adhered to, your claim will be denied:
Inspect the package and contents upon receiving. If you are unable to open the box immediately, please note "PENDING INSPECTION" on the freight bill.
If your package is not on a pallet or it looks like it has been mishandled, please take the time to inspect it carefully.
We advise that you have a camera ready to take detailed pictures of the package when it arrives to you.
Keep all original cartons and packaging until you have inspected everything. We cannot accept returned merchandise unless it's packaged in its original cartons.
DAMAGED MERCHANDISE
All items are fully insured with the Freight Carrier against damage in transit with the notation of such damage on the delivery receipt. Options are limited in cases when the delivery receipt is not notated with all issues. In the rare event that you receive a damaged item the following steps must be taken:
Notate all damage to packaging and products on the delivery receipt before the driver leaves – they are obligated to wait so you can properly inspect your order
Accept delivery of your complete order if you would like us to repair the item in your home. Having the damaged furniture in your home allows us to remedy the issue quicker and also provides you with furniture to use in the meantime. WoodnLuxury will repair to first quality or replace your damaged furniture. If the item is beyond repair please DENY the shipment and have it returned due to damage. Any damage must be reported to us within 48 hrs of delivery.
Contact us within 48 hours of delivery so that we can remedy the issue.
Document and photograph all cartons, packages, etc in clear, precise, detailed pictures
If you choose to return an order with damage it can be returned using our 30 Day Money Back Guarantee.